1601: Reformation 500 and a New Re-formation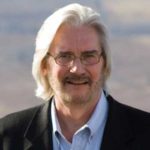 NOTE: Pastors Only Workshop , 10:30 a.m. 
Facilitator: Rev. Dr. Leonard Sweet
How did Protestantism get us to where we are today, and where do we go next? Are we celebrating a birthday or a burial? What might God be up to in the world and the church today, and how do we help our people join what God is already doing?
---
 1602: To Change Your Church, Change Your Story: Metaphor as Metamorphosis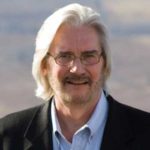 NOTE: Pastors Only Workshop,  1:30 p.m. 
Facilitator: Rev. Dr. Leonard Sweet
Every church has a mission statement and vision statement. But statements are words, and this culture speaks in stories and images, narratives and metaphors (narraphors). Does your church have a mission story and mission metaphor, a vision story and a vision visage? Why is the church so resistant to learning the language of the culture, which is actually the church's mother tongue?
---
 1603: Imagining Ministry to the Littlest of These
Facilitator: Kecelyn Santiago
Traditionally, youth ministry had held energy around crafting and music to teach children (0-12) about the work of Jesus Christ. This model has maintained the 'conquering and keeping' model. What if the future of ministry to children is to imagine how we might 'nurture and release' the children who are in our midst?
---
1604: Imagining Visionary Stewardship
Facilitator: LaRese Purnell
Most churches build the budgets around maintaining what has always been. What they are ultimately investing in is in maintaining the status quo. What if the call to the future is to utilize the resources of the church to envision and invest in programs and projects that we weren't sure if they are going to work, but we feel a call to try? How do we take the leap in the area of stewardship to move from a 'stewardship of maintenance' to 'visionary stewardship?'
---
1605: Imagining 100% Participation
Facilitator: Terry McHugh
You have heard it said that of all those who attend church on Sunday, only 10% of those actually do the work. Many experts have said that the level of church growth is directly connected to members "plugging in" and committed to give of their time (volunteerism). What we were re-imagining volunteer culture in the local church?
---
1606: Imagining Ministry Outside the Box
Facilitator: Rev. Adam Long
Jesus lived in a world steeped in a tradition where the phrase "we've always done it this way" was the way of life. Too many churches are stuck in a rut and refuse to think beyond what they have always known and done. Perhaps if we do something new, we will generate new growth. Isn't it time we get out of the box?
---
1607: Imagining Ministry to Women
Facilitator: Pastor Michele Humphrey
The role of women in society has shifted drastically over the last fifty years, but has our model for ministry to the needs of women shifted? How can we authentically minister to needs of women and deal with matters that keep women silent?
---
1608: Imagining Church Revitalization
Facilitator: Rev. Luke Lindon
It can be difficult for historic churches to imagine because of their rich history and legacy. This has led to stagnation. How can we courageously imagine how we worship, serve, and engage our community?
---
1609: Imagining a Safe Space
Facilitator: Rev. Dr. Valerie Bridgeman
The LGBTQ has historically been alienated and marginalized from the church; however, the church of the 21st century that longs to be relevant must address the matters of LGBTQ persons and work to create a safe space. Together, let's imagine what safe space in a local church might look like for all of God's people, including LGBTQ persons.
---
1610: Imagining Ministry to Men
Facilitator: Rev. Cory Jenkins
The church has historically been dominated by women. The smaller percentage of men who attend have often left men neglected in the area of nurturing them as discipleship. How can we authentically minister to needs of men and deal with matters that keep men silent and out of the church all together?
---
1611: Imagining a Diverse Church
Facilitator: Rev. Gail Song Bantum
Most of us can't imagine anything different because everyone in our church looks the same and thinks the same. When churches dare to imagine, they imagine a church that attracts all different types of people. Isn't it time you imagine what a diverse church looks like and develops strategies to become the vision God has given?
---
1612: Imagining with Compassion
Facilitator: Rev. Dr. Kraig Burris
Imagining with other lay leaders can be a fun and exciting process. However, at times, it can be difficult to embrace the ideas of others when their ideas do not match your own. How can we learn to imagine with compassion for others? How can we embrace what is for the season and leave other ideas behind without offense?
---
1613: Imagining a Move of the Holy Spirit
Facilitator: Rev. Dr. Todd Davidson
Too many churches, week-in and week-out, say "no" to a move of the Holy Spirit because they lack the faith and the imagination to move beyond the planning process of Sunday morning worship. Orders of Worship are simply guides as to how the Lord might move. How can you become more sensitive to a move of the Holy Spirit, in the midst of worship, that has not been planned?
---
1614: From Imagination to Experimentation
Facilitator: Rev. Nicole Havelka
It is great to imagine, but you can't stop there. The church that only imagines, and never tries, will still be stifled. Learn to move from imagination to experimentation without a fear of failure.
---