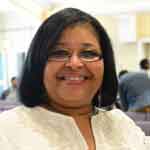 The learnings that I personally gleaned from both those who attended and led portions of the SEUCC Leadership Summit, was both refreshing and encouraging! This is a great opportunity to sit at the feet of God's proven leaders as they instruct God's people how to lead God's people in these times that are harrowing and joyful! God is clear, we must 'study to show ourselves approved unto Him...rightly explaining the Word of Truth.' Rev. Courtney and her team help all of us, leaders and followers, in this regard!"
Rev. Carmen Cox Harwell, St. Marks Presbyterian Church, Cleveland OH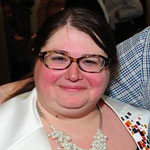 At last year's summit, I had the opportunity to attend the "Rainbow Theology" plenary session. It was an amazing experience to sit in a room full of both allies and people who were searching and trying to learn more. I felt equipped and empowered to go out and be a better ally and speak honestly about Christ's message in a way I never had before. After every Summit I feel more and more capable of leading, teaching, learning and growing in Christ. I've applied many of the leadership skills I've gained in my professional life as well and have become much more confident in my personal leadership skills.
Deacon Jenna Charlton, Member of South Euclid UCC, South Euclid, OH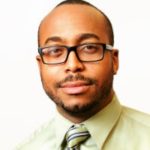 The leadership summit at SEUCC helped propel me to my leadership and management classes here at Yale.  The Summit provides practical tools on the essential functions of leadership and a unique opportunity to learn from experience leaders in the church. It is an event that you don't want to miss.
Mr. Al Heartley, Yale School of Drama, New Haven, CT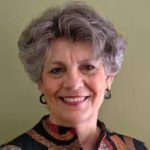 The Leadership Summit at SEUCC is an event not to be missed.  What could be better than clergy and lay leaders coming together to share about what can happen in their churches?! The day is packed with learning, and new relationships are forged through our common faith and passion for Church.  And because it is so Spirit-filled, at the end of the day, we go back to our churches challenged, motivated, and energized.
Rev. Kris Eggert, Old Stone Church, Cleveland, OH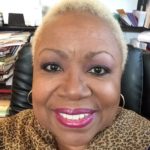 Last year's Leadership Summit was one of the best that I have ever attended. I appreciated that the facilitators were knowledgeable, shared relevant information, and straight-to-the-point ideas on keeping our churches thriving. Each session left me with fresh ideas that I could incorporate in my personal life to improve my leadership skills and responsibilities at my own church.  I am looking forward to this year's summit.
Minister Angela Williams, Imani United Church of Christ, Euclid, OH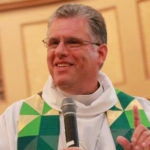 The Leadership Summit is a dynamic learning experience for church leaders and their teams. I have gained information and inspiration from people who are living what they teach. Through them, I have seen the benefit of faith and leadership formation for the entire congregation.
The Rev. Dr. Bob Gross, Senior Pastor, Evangelical and Reformed UCC, Waukesha, WI